About Two Hands Wellness Events
Established in 2010
Two Hands Mobile Massage and Wellness is now Two Hands Wellness Events Company. We were originally established in 2010 to set ourselves apart from the large number of mobile massage therapists in San Diego. With the demand of other services and our reputation of great services and the skillset of our Wellness Providers, we have become Two Hands Wellness Events, where we offer: mobile massage, chair massage, yoga (personal or group), ergonomic assessments by our postural alignment specialist, and life coaching with more to come! Our services provided by our Wellness Providers are conveniently mobile where we meet you where you're most comfortable: home, work, vacation home, hotel, or hosted private event.
We are excited about the growth of this company and look forward to working with you soon!
Fill out a Request Form
Tell us about the services you are requesting and our friendly staff member will contact you shortly.
Request Form
Meet the Owner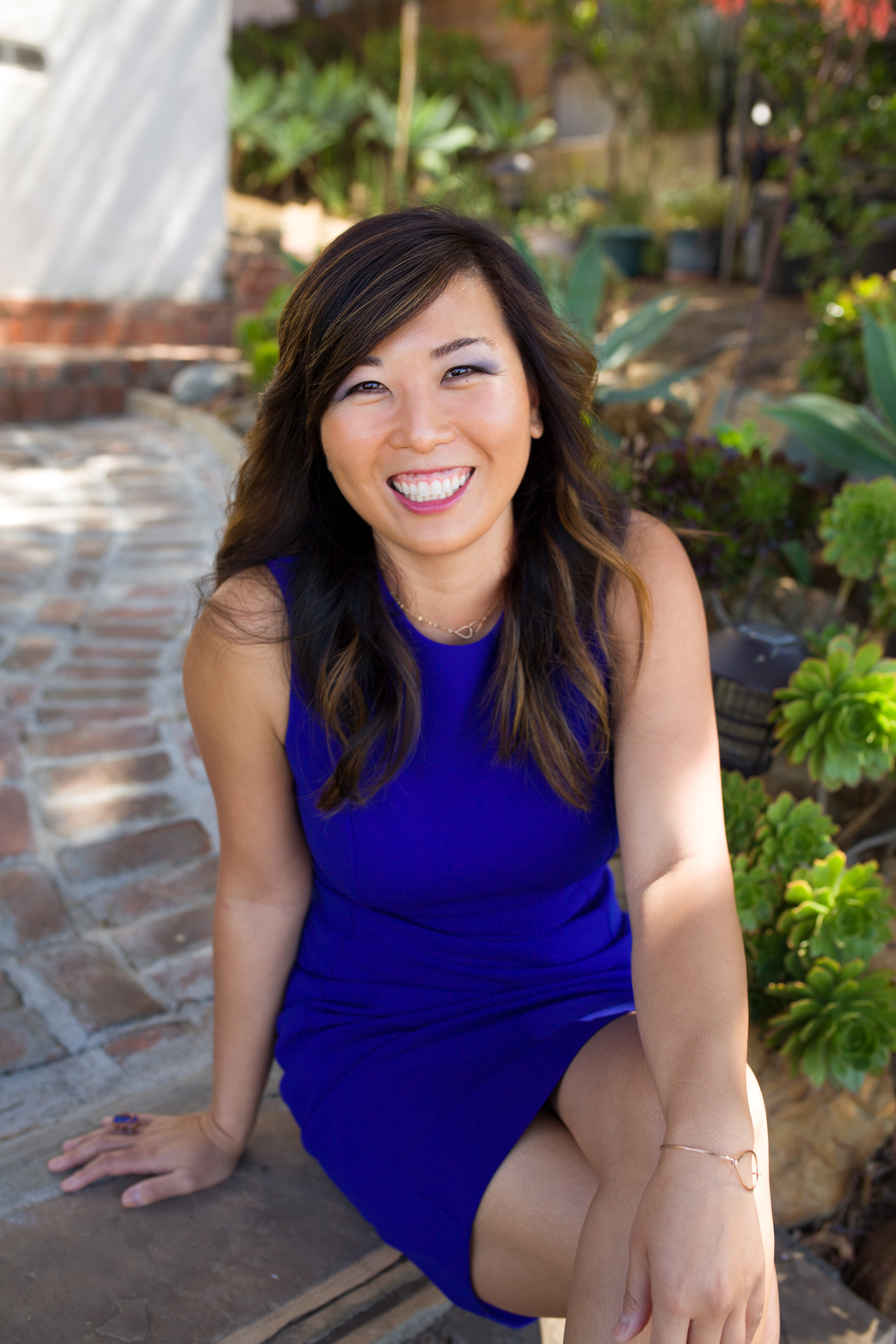 Joannie Lee, CMT, CEAS

Joannie began her massage career after graduating from the International School of Bodywork in San Diego in 2004. Since then she has worked in Wellness Centers, Chiropractic offices, and Hotel Spas. Two Hands Mobile Massage and Wellness was born as a result of the recession in 2008. She began a drive for private clients and when her schedule was full, she began to hire other massage therapists and wellness professionals. She hires staff that represents her through education, experience, and the love for overall wellness. In 2018, she received her CEAS certification and continues to educate through ergonomics in your work space to prevent injury and harm to the body.
Massage & Wellness Team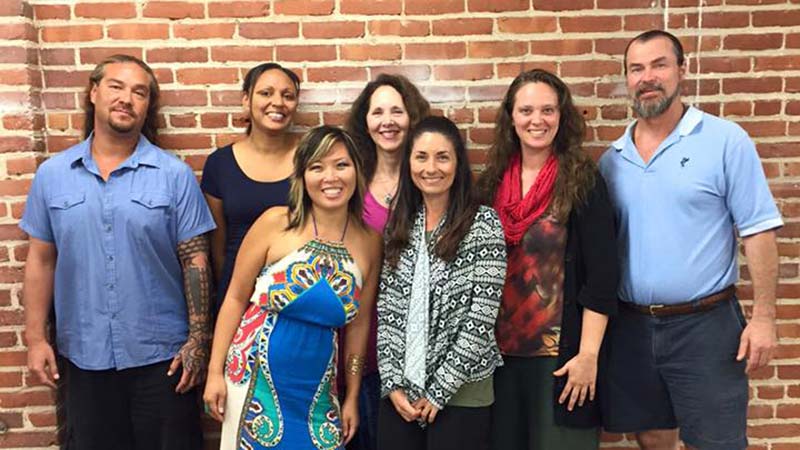 Mike, Kie-sha, Frances, Andi, Peter
Joannie and Masha (Back to Front)
Acho Martiarena

Acho is a certified massage therapist who is dedicated to the practice and continued education of relaxation and rejuvenation. He focuses on bringing relief and awareness to one's body through therapeutic touch. He specialize in deep tissue, circulatory, sports and neuromuscular massage.

Bella Malulani

Massaging since 1999. Bella specializes in deep tissue, sports massage, hawaiian lomi-lomi, lymphatic drainage, myofascial release, swedish , shiatsu, pregnancy, reiki, and reflexology
David Wachtel

With years of athletic training and experience covering dozens of endurance sports events, David Wachtel is no stranger to pain and discomfort. His unique brand of Therapeutic Sports Massage combines several powerful and transformative modalities in a session specifically tailored to the needs of each individual. Combating chronic or injury related pain, discomfort, tightness, and stress is the driving force in his work, and helps to keep athletes of all levels moving freely, recovering swiftly, and performing to their highest level. David has also developed a solid following in the corporate world, helping to alleviate the pain and discomfort coming from a range of occupational demands.

Frances Coughlin

Teaching yoga since 2007. Specializes in yoga/yoga therapy classes (tailored to individual needs, including pranayam aka breathing techniques and guided relaxation). She also counsels her clients regarding nutrition, i.e., Ayurveda, gluten sensitivities, and herbs, meditation, etc.

Jerisse Cor

Massaging since 2014, Jerisse specializes in deep tissue and sports massage. She is a local San Diegan that enjoys hiking, kayaking and exploring all that beautiful San Diego has to offer. I love being a massage therapist, I work part time which allows me to be energetic and work hard and give a quality relaxing massage to all clients.

Katie Malone

A San Diego native, has been a licensed massage therapist since 2008. Following her passion for helping others, she began studying her trade of the School of Healing Arts in Pacific Beach. Her favorite part of being a LMT is seeing people leave feeling better than when they arrived.

Masha Sorin

Masha has been a personal trainer and yoga instructor since 2006. In 2013, she obtained her massage license from IPSB in San Diego. Bodywork is a true passion for her and feels like it is something she has been called to do for many years. Her therapy style is that of active release techniques, myoskeletal allignment, neuromuscular/trigger point therapy, sensory repatterning and deep tissue, followed by some relaxing circulatory massage for the entire body.

Sherri Anne Nyberg

Sherri Anne began the Thai Massage program at The Pacific College of Oriental Medicine in 2007. She fell in love with the healing arts and soon delved fully into massage becoming an L.M.T. in 2008. She trained in B.C, Canada, with one of the county's top neuromyologysts in techniques for injury recovery and deep tissue massage. In 2013, she completed the HHP Program(1000 hrs) at The San Diego School of Healing Arts specializing in Thai Massage, Deep Tissue, Sports Massage, Reflexology, Reiki, components of Shiatsu, and Relaxation Massage.

Sarah Anderson

Sarah is a recent NYC transplant and loving the sunny San Diego life! She worked as an orthopedic massage therapist in New York. Her training which includes myofascial release, trigger point work, TuiNa Chinese medical massage, TMJ intra-oral massage, circulatory work, active release, and breathwork for a deeply therapeutic and relaxing session.